Running Read3Di
We're assuming you've already produced your 3Di data using either Artwork's NETEX-G, 3D-Extract or Cadence SIP. Now you want to get the 3Di file into SolidWorks so you can do your 3D modeling.
Read3Di is installed as a plug-in and should appear in the SolidWorks menu. Click on it and choose: Select 3Di File.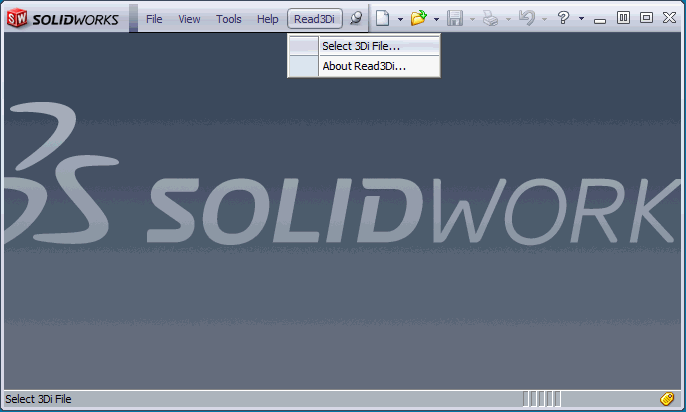 Next, select the file to bring into SolidWorks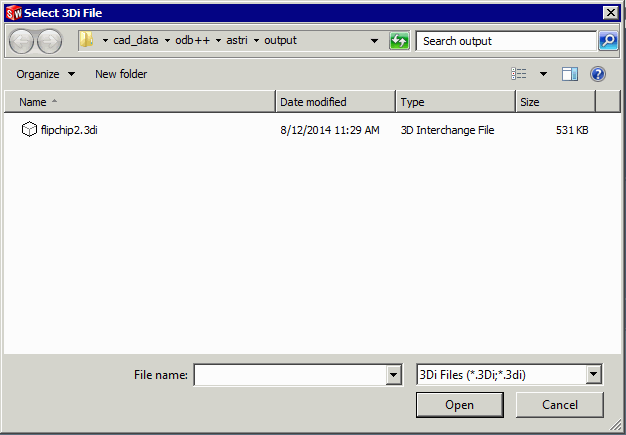 The Read3Di dialog will show up. There are only a few user inputs. Unless you have a specific reason, leave the Arc Recovery setting at its default value. We won't talk about the thermal simulation options right now.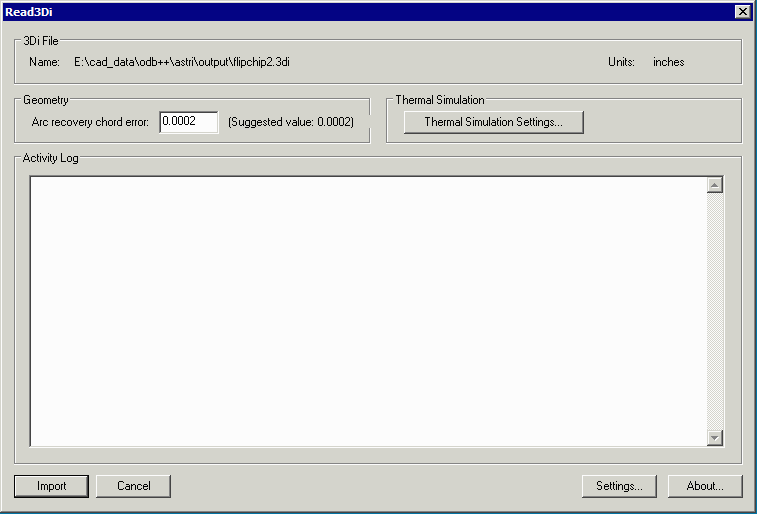 One thing you will want to adjust is the directory where the output files are going. This is done by clicking on the Settings button. Then just enter the destination directory. The output consists of a number of part files and an assembly file (along with a log file.)

Once you have adjusted the output directory, click on Import. As the plug-in does its work, the display area of the dialog will show what is being written to the log file. Depending on the size/complexity of the 3Di file this import process can take anywhere from a minute to 60 minutes.
After the import is complete, you should see your 3D model in SolidWorks display area.